– Attachment Series by Jeffrey Pella –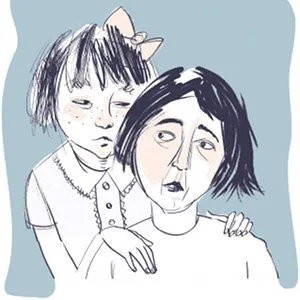 As stated in the previous installment in this attachment series, it is theorized that insecure attachment can develop as a result of mixed or negative parenting signals during mother-child interactions (e.g. unreliable, rejecting). These parenting styles have also been associated with maternal psychopathology of various types of maternal psychopathology have been investigated as possible predictors of insecure infant attachment style.
Maternal depression has been linked to unresponsive and rejecting parenting. Therefore, maternal depression has been examined as a possible predictor of insecure infant attachment (Belsky & Jaffee, 2006). Two meta-analyses were conducted examining this relationship. Meta-analysis is method that focuses on combining and contrasting the results of multiple studies. The main goal of a meta-analysis is to identify patterns and disagreements in results. These types of studies can provide statistically powerful insight, especially when a large number of studies are examined.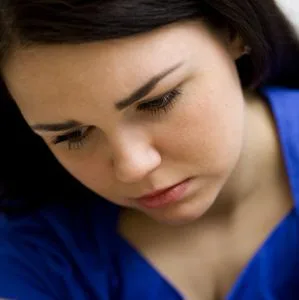 Martins and Gaffan (2000) compared the attachment styles of infants of healthy mothers to those of clinically depressed mothers in seven studies. The results, excluding one outlier, showed that there were higher levels of insecure attachment in infants of depressed mothers compared to those of healthy control mothers. Within the depressed samples, disorganized and avoidant attachment was more common than resistant attachment.
Atkinson et al. (2000) conducted a larger meta-analysis of 15 studies examining the attachment outcomes of infants of clinically depressed and healthy control mothers. Again, the infants of the clinically depressed sample had higher levels of insecure attachment compared to the infants of healthy controls.
Based on these meta-analyses, which combined to examine 22 studies, there appears to be an association between maternal depression and infant insecure attachment. Specifically, disorganized and avoidant attachment styles appear to be the most common among infants of depressed mothers. In the next installment I will shift my focus to mother-child attachment in the context of maternal anxiety.
REFERENCES
Atkinson, L., Paglia, A., Coolbear, J., Niccols, A., Parker, K. C. H., & Guger, S. (2000). Attachment security: A meta-analysis of maternal health correlates. Clinical Psychology Review, 20, 1019 – 1040.
Belsky, J., & Jaffee, S. (2006). The multiple determinants of parenting. In D. Cicchetti & D. Cohen (Eds.), Developmental Psychopathology: Vol. 3. Risk, disorder, and adaptation (2nd ed., pp. 35 – 38). Hoboken, NJ: Wiley. (See on GoogleBooks)
Martins, C., & Gaffan, E. A. (2000). Effects of early maternal depression on patterns of infant-mother attachment: A meta-analytic investigation. Journal of Child Psychology and Psychiatry, 41, 737 – 746,