Accessing mental health services:
I want to solve the problem on my own
Part 2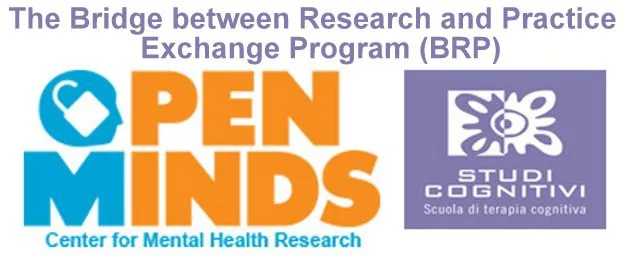 Considering the previous literature, studies have been conducted based on the assumption that equity of access can be achieved only if available services are acceptable to diverse populations of potential users.
It is well known that individuals progress through several stages before seeking mental health treatment. These stages include experiencing symptoms, evaluating the severity and consequences of the symptoms, assessing whether treatment is required, assessing the feasibility of and options for treatment, and deciding whether to seek treatment.
An interesting study (Lovell, K. & Richard, D., 2000) conducted in the UK, for example, shows that providing briefer treatments can lead to overall increases in service delivery and more cost-effective services.
The authors argue that evidence exists for service protocols that promote equity, accessibility and choice and that CBT services should be organized around multiple levels of entry and service delivery rather than the more usual secondary care referral system.
First, where promising evidence exists, less therapist intensive treatments should be the first choice for the majority of clients. In most cases therapy should be routinely initiated by the provision of brief therapies such as self-help materials and guidance – delivered through accessible alternative channels such as bibliotherapy or telephone advice lines. These services should be accessed by potential clients without reference to complex referral systems and artificial gateways.
Second, in circumstances where a patient is deemed to be at serious risk, or for individuals with more complex needs, or for those who have been unsuccessful in following a brief treatment regime, more intensive therapist guided and therapist aided packages of care should be provided. Third, therapist assisted multi-strand and/or complex therapies should be used where the previous stages have been unsuccessful or where clients with a previous history of treatment failure present for assistance.
In a study published on The British Journal of Psychiatry, the authors (Richards & Bower, 2011), illustrate the Australian Better Access initiative, a program designed to improve access to psychological therapies for affective and anxiety disorders. The main aim of the project was based on the assumption that therapies shouldn't be given in private clinics and in the traditional face to face sessions, but psychological therapy should be provided by the State trying to accessing whose will benefit from treatment but can't be reached by traditional models. The strength of the program was to base treatments considering questions relating to five core issues: access (who got treatment?), equity (were services targeted appropriately at need?), utilization (what treatments did people receive?), effectiveness and cost-effectiveness (did they improve outcomes at a sustainable cost?) and patient-centeredness (did the service meet patient needs?).
As we see in the previous part of this article, one of the main reasons people state as not accessing mental health services seems to relate to the fact that they want to solve the problem on their own; considering this issues in a more details way, the finding that people not seeking help 'preferred to manage themselves' raises many questions about their decision-making. Those decisions often reflect the way that services are perceived to respond to distress, rather than a deficit in patient knowledge. Persuading more people with common mental health problems to access psychological therapies is unlikely to be a simple matter of public education. Instead, it will require the design and delivery of services that minimize the material and psychological costs of accessing care, while maximizing their potential impact.
LEGGI ANCHE:
REFERENCES:
Lovell, K., & Richards, D. (2000). Multiple Access Points & Levels of Entry (MAPLE): Ensuring Choice, Accessibility & Equity for CBT Services. Behavioural and Cognitive Psychotherapy, 28(4), 379-392.
Richards, D. A., & Bower, P. (2011). Equity of access to psychological therapies. The British Journal of Psychiatry, 198(2), 91-92.