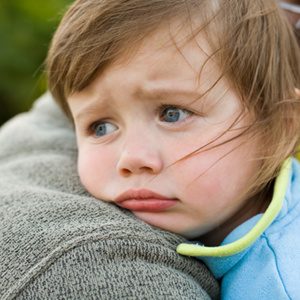 Insecure attachment style has been linked to the development of child psychopathology since the beginnings of attachment theory (Bowlby, 1973). More recent work has investigated insecure attachment as a predictor of externalizing and internalizing behavior problems in children.
While the link is sound in theory, empirical evidence is difficult to come by. This is largely because of costly methodological necessities which include the need for large scale, longitudinal studies. Here I will discuss findings related to insecure attachment as a predictor of externalizing problems in children. In the future I will discuss insecure attachment but as a predictor of internalizing behavior.
Erickson, Sroufe and Egeland (1985) used longitudinal methodology to examine 96 children from a high risk group of mothers starting from birth until preschool. Attachment measures were taken using the Strange Situation Procedure at 12 and 18 months.
At the preschool period, teacher questionnaires were completed and school observations were taken. The results demonstrated that, in comparison to securely attached children, anxious/avoidant children were more prone to outbursts and expressing negative emotion. In a meta-analysis of 69 studies (Fearon et al., 2010) found a significant association between insecure attachment and externalizing behavior problems.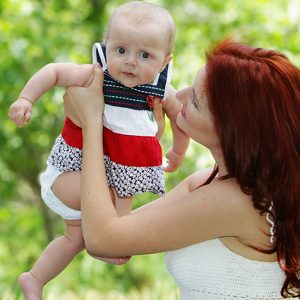 Interestingly, larger effects were found in boys and in clinical samples. Children with a disorganized attachment were at the largest risk for developing externalizing behavior problems, followed by children with avoidant and then resistant attachment styles.
It is difficult to draw conclusion about the relationship between insecure attachment and the later development of externalizing disorders based on two studies. However, it is important to examine the methodologies of the studies. The Erickson et al. (1985) study was longitudinal, had a large sample, the industry gold standard for measuring attachment and included school observations and questionnaires. Thus the results of the study were more profound. In the same vein, Fearon et al. (2010) was a meta-analysis that examined the results of 69 separate studies.
Therefore the combination of the findings from these powerful studies forms strong conclusions about the relationship between insecure attachment and the development of externalizing disorders in children.
REFERENCES:
Bowlby, J. (1973). Attachment and loss: Volume II. Separation. New York: Basic Books.
Erickson, M. F., Sroufe, L, A., & Egeland, B. (1985). The relationship between quality of attachment and behavior problems in preschool in a high-risk sample. Monographs of the Society for Research in Child Development, 50, 1/2, 147 – 166. (READ FULL ARTICLE PDF)
Fearon, R. P., Bakermans-Kranenburg, M. J., van IJzendoorn, M. H., Lapsley, A., & Roisman, G. I. (2010). The significant of insecure attachment and disorganization in the development of children's externalizing behaviour; A meta-analytic Study. Child Development, 81, 2, 435 – 456.