POSTER PRESENTATO IN OCCASIONE DELLA EUROPEAN CONFERENCE ON DIGITAL PSYCHOLOGY 2021

Jessica Huss1, Christiane Eichenberg2
1 – University of Kassel, Germany
2- Sigmund Freud Private University Vienna, Austria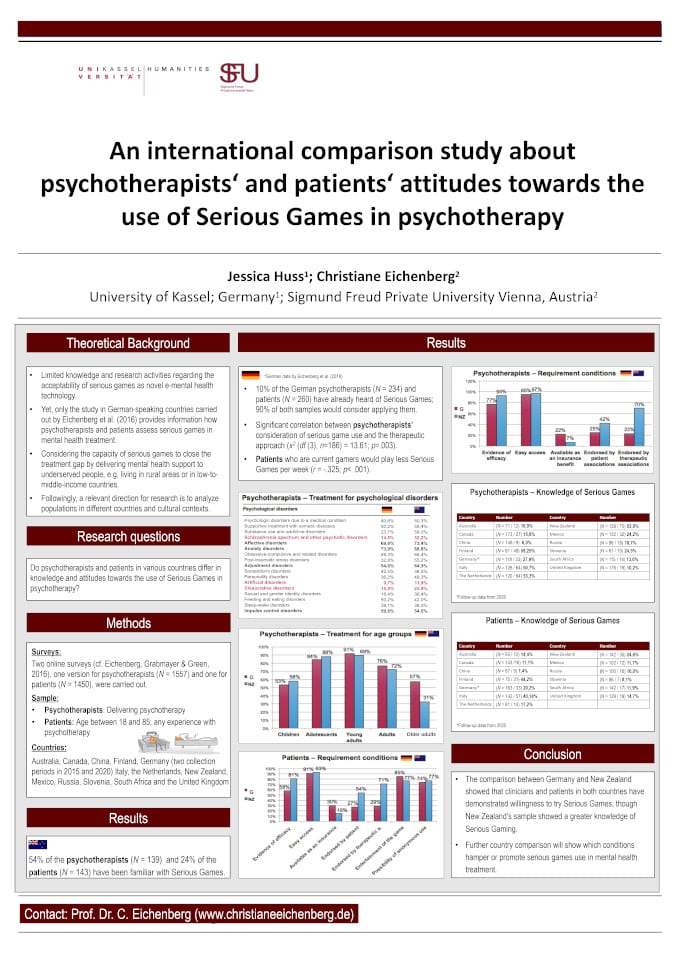 Messaggio pubblicitario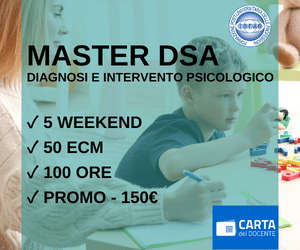 Compared to Internet and mobile communications, video and computer games are underused for the treatment of mental illnesses. This also applies to Serious Games, i.e. interactive computer games that train cognitive or behavioral skills in a digital learning environment.
The few existing studies on the effectiveness of Serious Games in psychotherapeutic treatment have shown positive results (see Eichenberg & Schott, under review; Fleming et al., 2014), but there is still limited knowledge of both national and international acceptance and experience of Serious Games use in therapeutic settings, which leads to the following research question: do psychotherapists and patients in various countries differ in their attitudes towards the use of Serious Games in psychotherapy? Opinion polls on the application of Serious Games in the psychotherapeutic context were assessed through the use of two online surveys (cf. Eichenberg, Grabmayer & Green, 2016), one version for psychotherapists and one for patients, in various countries.
Messaggio pubblicitario
Consigliato dalla redazione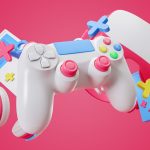 I serious game creano sfide che spronano i soggetti a mettere in campo un maggiore impegno, riuscendo così a stimolare l'apprendimento.
State of Mind © 2011-2022 Riproduzione riservata.
Immagini (dall'alto verso il basso) di: