– READ PART 1 – PART 2 – PART3
Anxious parents tend to have anxious children and there is some evidence for the specificity of anxiety transmission.
In continuation of the previous installment of this series, I will discuss three top-down studies investigating the transmission anxiety from parents to their children.
McClure, Brennan, Hammen and Le Brocque, (2001), using a community sample, assessed 816 15 year old children and their parents longitudinally. Parents were diagnosed using a structured clinical interview. Children completed questionnaires about their parents' behavior and their own mental state. The results indicated maternal lifetime anxiety disorders doubled the risk of anxiety in their offspring when compared to children of mothers without anxiety disorders.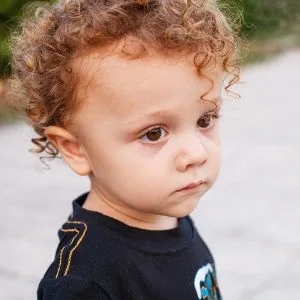 Children of mothers who had comorbid anxiety and depression had three times the risk of developing anxiety themselves compared to children of healthy mothers. Finally, the risk of developing anxiety was not significantly raised for children of depressed mothers, compared to children of anxious/depressed and anxious mothers.
Spence, Najman, Bor, O'Callaghan and Williams (2002) examined the association between anxiety and depression in 14 year old adolescents and early childhood experience of maternal anxiety and depression. Using a longitudinal design, 4,434 children were examined in infancy and again in adolescence using questionnaire methodology. Mothers were assessed using the Delusions Symptoms-State Inventory. The results showed that maternal anxiety and depression, during early childhood, had a significant influence on the development of high anxious-depressed symptoms at age 14.
In a confusing study of five groups of children and their parents, Beiderman, Rosenbaum, Bolduc, Faraone and Hirshfeld (1991) examined patterns of associations between anxiety and depressive disorders among children of clinically referred parents. The study examined the children of four groups of parents: 1) panic disorder (PD) and agoraphobia (PDAG) without comorbid major depressive disorder (MDD) (n = 14); 2) comorbid PDAG plus MDD (PDAG + MDD) (n = 25); 3) MDD without comorbid PDAG (n = 12); 4) other psychiatric disorders (n = 23); and 5) normal comparisons (n = 47).
So it appears that anxious parents tend to have anxious children and there is some evidence for the specificity of anxiety transmission. From here we will move on to investigate top-down studies that have investigated the transmission of social phobia from parents to their children.
ATTACHMENT SERIES – ANXIETY DISORDERS
REFERENCES:
McClure, E.B., Brennan, P.A., Hammen, C., & Le Brocque, R.M. (2001). Parental anxiety disorders, child anxiety disorders, and the perceived parent–child relationship in an Australian high-risk sample. Journal of Abnormal Child Psychology, 29, 1 – 10. (DOWNLOAD)
Spence, S. H., Najman, J. M., Bor, W., O"Callaghan, M. J., & Williams, G. M. (2002). Maternal anxiety and depression, poverty and marital relationship factors during early childhood as predictors of anxiety and depressive symptoms in adolescence. Journal of Child Psychology and Psychiatry, 43, 4, 457 – 469.
Biederman, J., Rosenbaum, J. F., Bolduc, E. A., Faraone, S. V., & Hirshfeld, D. R. (1991). A high risk study of young children of parents with panic disorder and agoraphobia with and without comorbid major depression. Psychiatric Research, 37, 333 – 348.