Di Alessia Offredi

I asked Pim Cuijpers some questions about these issues – Online Psychotherapy – their feasible problems and developments.  
Pim Cuijpers is Professor of Clinical Psychology at the Vrije Universitet in Amsterdam, and Head of the Department of Clinical Psychology. During his career, Prof. Cuijpers has published more than 450 peer-reviewed papers, chapters, reports and professional publications about prevention and psychological treatments of common mental disorders, especially depression and anxiety disorders. Much of his research is focused on the effectiveness of online psychotherapy and internet – based programs of prevention in the field of mental health. I asked him some questions about these issues, their feasible problems and developments.  
Is online psychotherapy addressed to a particular target group (age, sex, scholarization, etc … )? Or, on the other hand, is there a target group for whom online psychotherapy is preferred?
Online therapies work just as good as other psychotherapies for common mental disorders. There is no reason to assume that they are less effective in depression, generalized anxiety disorder, panic, and social phobia. Many trials have shown that these online therapies work well. Whether or not people want to have Internet-based therapy mostly depends on the patients' preference.
How can a psychologist be sure of his diagnosis in this kind of therapy?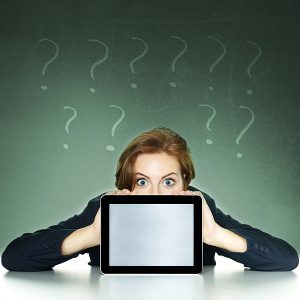 It is very well possible to do a telephone diagnostic interview if a therapist is not sure what the problem is. Furthermore, online assessment is also very well possible in most cases. In the Netherlands, many online clinics are active who use this kind of diagnostics.
Do you think that there are any problems for the working alliance?
This is complicated question. Research has shown that the working alliance is as good in online therapy than it is in ftf (face – to – face, ndr) therapy. Furthermore, the evidence that the working alliance is the essential part of therapy is not conclusive. In fact, we know very little about that. So, even when the working alliance would be worse, that would not be evidence that Internet-based therapy would be less effective. 
Which are the most common hurdles during an online psychotherapy?
To keep people motivated. Because access is easy, people tend to drop out easier, for example when they feel better. But there are also methods to reduce drop-out (better arrangements about participation, etc)
Is there a disorder that you can define "ideal" to be treated with online psychotherapy? 
Until now most research has been done with common mental disorders, such as depression, anxiety disorders, and substance-use disorders. But more and more pilot studies have focused on more complicated disorders, such as bipolar disorder, suicidality, psychotic disorders.
Are there any disorders that cannot be treated with this kind of support?
That is unknown. In fact, the internet is not more than one communication channel. It is not a goal or method in itself. It is used to apply a psychological treatment. Nothing more. In that sense I do not see any reason why disorders can not be treated through the internet.
LEGGI LE INTERVISTE DI STATE OF MIND – READ ALL INTERVIEWS
It is difficult to do research on online therapy with adolescents, because we need to have informed consent from the parents, and that is exactly what adolescents do not want (and why they participate in anonymous online treatment). So, in Holland we have online programs for adolescents, but it is almost impossible to examine them in research. We did a nice trial on an online chat-treatment for depression in adolescents and young adults which was found to be effective (in the young adults who participated).
What are future developments for online psychotherapy? Do you think that there are some areas not covered by this kind of support?
We are working hard to transform internet interventions to the mobile phone. This has the advantage that the sensors in smartphones can help in diagnosing the problem and developing personalized treatments. This will certainly change the field of internet-interventions but also the therapy field considerably in the next decade.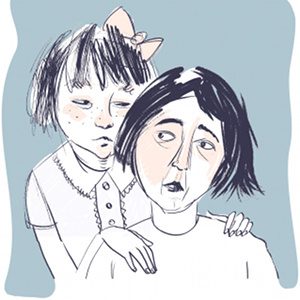 What do you think about the development of online psychotherapy in Italy? 
I do not know any researchers from Italy who are working with online interventions, and I do not know any Italian trials. If there are researchers, I would be happy if they would join the European Society for Research on Internet Interventions that was started this year. The next meeting will be later in 2013 in Sweden. Please come!
Do you think that, in the future, online psychotherapy could supersede the traditional therapy?
I think that the Internet will be part of giving people good help. Some things can be done completely online, others in part and some not at all. It is not a matter of choosing between one of the two. It is a matter of giving people who need treatment the best help there is, online or offline.