Leggi tutti gli articoli che parlano di Anxiety Disorders
Articoli su Anxiety Disorders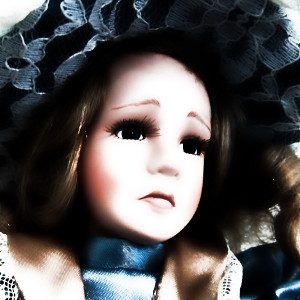 After discussing background, retrospective, cross-sectional and longitudinal studies of behavioral inhibition, let's summarize the findings.

Infants classified with behavioral inhibition continue to exhibit anxious and reserved behavior throughout childhood and into adolescence.

Behavioral inhibition is defined as a trait characterized by shy, withdrawn, uneasy, vigilant, and restrained behavior.

Use of a control group to verify the effectiveness of video feedback therapy in training mothers how to better interact with their children.

As we arrive at the seventh installment of this series, I feel it is appropriate to recapture the major points that have been explored thus far. First, why study anxiety disorders? Well, anxiety in adults and children is more prevalent than most people think. It also affects the lives of

Parents' words and anxiety disorders – Part 6 Throughout this series, there has been a focus on the importance of mothers rather than fathers in the transmission of anxiety. There are many reasons for this; research has shown that mothers do in fact play a more central role in their

Parents' words and anxiety disorders – part 5 Throughout this series I have explained that parents of anxious children tend to behave in stereotyped ways. In  of this series, I highlighted the potential impact of fear inducing words on children. This installment will investigate the conversations that mothers have with their

Parents' words and anxiety disorders – part 4 Up to this point in the series, I have discussed why it is so important to further understanding of the development of anxiety disorders in children. I have also touched on the importance of various types of parenting styles which may increase

Parents' words and anxiety disorders – part 3 During the second installment of this series, I discussed the tendency of anxious individuals to over interpret threat in the face of ambiguity. Further, anxious mothers' expectations of their children's struggles and their children's own expectations of elevated vulnerability in these situations

Parents' words and anxiety disorders – part 2 In part one of this series I briefly discussed the onset, prevalence, severity and course of anxiety disorders. I also highlighted some parental behaviors that are thought to encourage the development of shy and anxious behavior in children. In part 2 of this

Parents' words and anxiety disorders – Part 1 Anxiety disorders affect a range of individuals in marked and persistent ways. Unlike other clinical disorders (e.g. depression), anxiety disorders can begin to manifest themselves in early childhood, in some cases before a child is even ten years old. This is important