Video feedback therapy: Definition.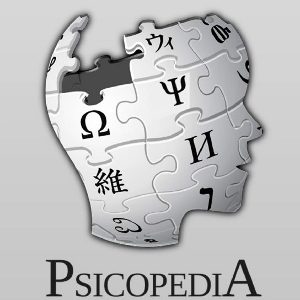 A collection of interventions aim to promote maternal sensitivity through the review of taped parent-child interactions and written materials. The interventions can also be expanded to include the parents' internal working models and/or sensitive disciplinary practices.
BIBLIOGRAPHY:
Juffer, F., Bakermans-Kranenburg, M. J., & van IJendoorn, M. H. (2008). Promoting Positive Parenting: An Attachment-Based Intervention. New York; Psychology Press.
State of Mind © 2011-2022 Riproduzione riservata.
Immagini (dall'alto verso il basso) di:
Articoli che trattano questo argomento

Maurizio Speciale, psicologo psicoterapeuta Socio SITCC Piergiuseppe Vinai, medico psicoterapeuta Didatta Studi Cognitivi – Didatta SITCC Considerazioni cliniche sull'utilizzo in terapia delle tecniche di video feedback.  Gli specchi dovrebbero riflettereprima di rimandarci l'immagine. (Jean Cocteau)…   Uno degli obiettivi principali della terapia cognitivo-comportamentale è identificare e rimuovere le credenze disfunzionali

The effectiveness of video feedback therapy. Part 5 Until recently, children who have difficulties in understanding emotion have not been examined in relation to the development and maintenance of psychopathology. In recent years however, some research has been conducted which has demonstrated that children who have limited understanding of

This article is the fourth part of a series about . Training mothers to use more emotion rich, elaborative conversation styles is beneficial to the psychological development of children. However, both previously reviewed studies instructed mothers to spend additional time with their children during training. Therefore, perhaps it was this

Previous installments:  – This series has highlighted that training successfully increases the sensitivity of mothers with psychopathology and in the context of child adoption. From my previous series, Your first day of school will be scary, we know that anxiety disorders affect the way that mothers' converse with their children.

Maternal eating disorders, mother-child interaction and video feedback therapy. The  of this sub-series showed that  can heighten maternal sensitivity within the context of adoption. More recent research has examined the effect of video feedback on mothers with psychopathology. This installment will discuss the effect of maternal eating disorders on mother-child

Parents' Words and Anxiety Disorders – Part 8 –  The effectiveness of video-feedback therapy Video-feedback therapy effectively alters the distorted cognitions of individuals in various populations. While this form of therapy is used in attachment based therapy with children, it is also used to increase parental sensitivity in populations with